The head of the State Department, Blinken, explained why the US has not yet imposed new sanctions against Russia According to the US Secretary of State, in this case, they will lose their deterrent effect. Ukrainian President Volodymyr Zelensky has previously urged to introduce restrictions before the alleged Russian invasion, and not after it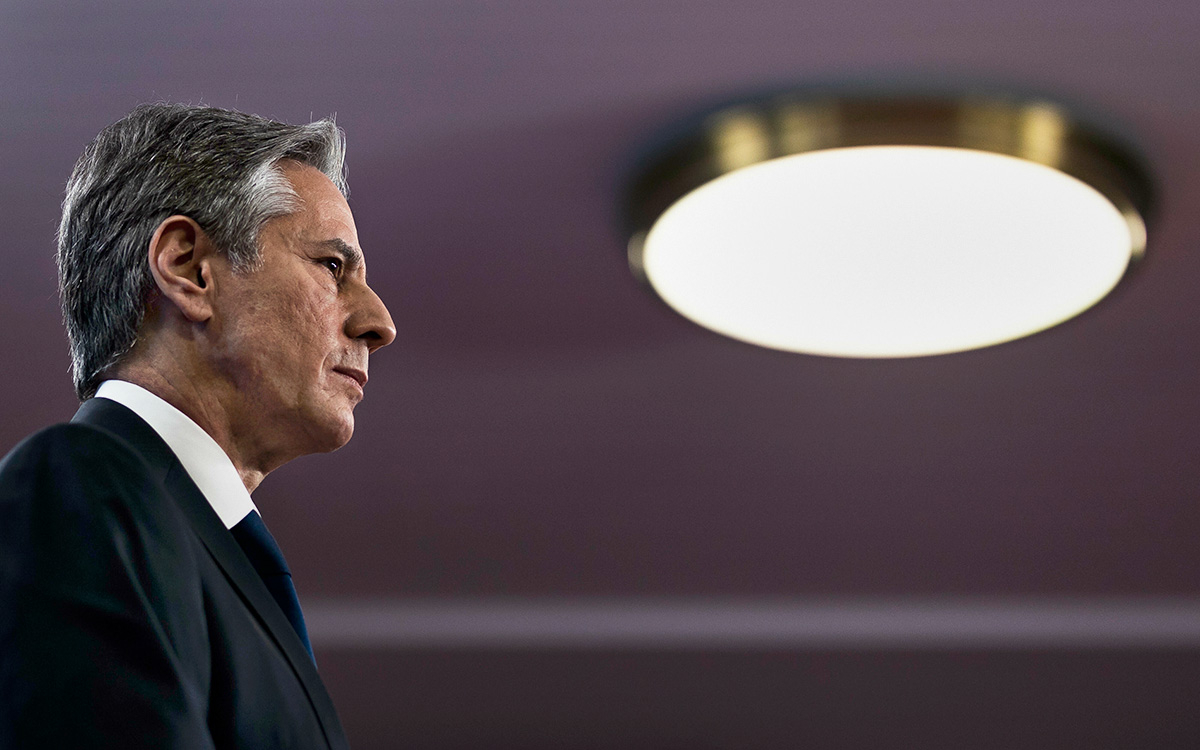 Anthony Blinken
The US will not impose sanctions against Russia in connection with the situation near the borders of Ukraine preventively, so that the restrictions do not lose their deterrent effect , said US Secretary of State Anthony Blinken in an interview with CNN.
"When it comes to sanctions, the task of these sanctions— deter Russian aggression. If you enter them now, you will lose the containment effect,"" Blinken said in response to a request for comment on a statement by Ukrainian President Volodymyr Zelensky, who called for restrictions before Russia's alleged invasion, rather than after it begins.
Video
Such a request by Zelensky was reported on January 20 by the Axios portal, citing four sources. According to the interlocutor of the publication, the President of Ukraine "made it very clear" that the sanctions against the Nord Stream 2 gas pipeline are needed now, and any conditional measures will be useless. In addition, Kiev believes that any restrictions that will be introduced after the start of the escalation will, at best, have a neutral effect on the situation, and at worst, "spur" the situation. Russian President Vladimir Putin. An Axios source said that this issue was discussed during Zelensky's meeting with US senators.
The possibility of preventive restrictions against Russia in the event of an escalation was previously ruled out by EU High Representative for Foreign Affairs and Security Policy Josep Borrell.
The West threatened Russia with unprecedented sanctions in case of aggression against Ukraine. Among the radical measures were called disconnecting Russia from the international interbank payment system SWIFT and limiting the conversion of the ruble.
Democrats and Republicans in the US Congress have already developed options for restrictive measures. Thus, the proposals of Democratic Senator Robert Menendez and his party member, Congressman Gregory Meeks, include sanctions against the Russian leadership, including President Vladimir Putin, financial institutions, the Nord Stream 2 gas pipeline, and Russian public debt.
Congressman from the Republican Party, Jim Banks, in turn, proposes restrictions on the Russian president, his family and entourage, including Olympic champion in rhythmic gymnastics Alina Kabaeva, and declare Russia a "state"; sponsor of terrorism.
At the same time, the Financial Times noted that Russia was preparing for the consequences of possible sanctions. The publication, in particular, pointed to measures to reduce the country's dependence on the global financial system and de-dollarization of the economy. The European Union, in turn, could not reduce its dependence on Russian gas, oil and other raw materials, the newspaper wrote.
Subscribe to RBC Twitter Get news faster than anyone else