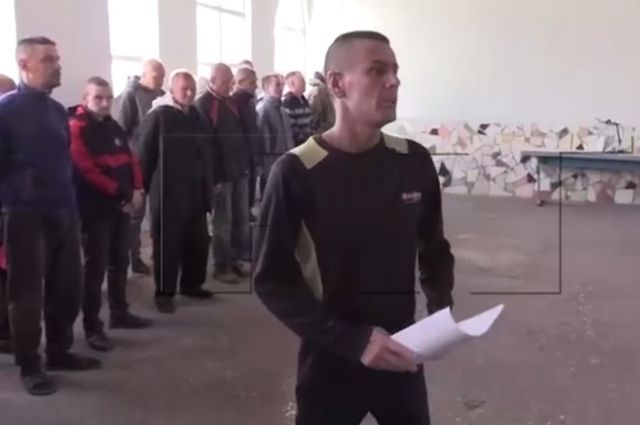 Former soldiers of the Armed Forces of Ukraine appealed to Volodymyr Bidyovka, Chairman of the People's Council of the Donetsk People's Republic, with a request to accept them into the service of the Russian Federation. The corresponding video was shot by an RT correspondent.
«I ask you to accept us– ex-servicemen in the emerging battalion and stand shoulder to shoulder with our brothers to defend our native lands from fascist invaders," Denis, a former serviceman of the Armed Forces of Ukraine, addressed Bidyovka.
The statement of the military will be handed over to the competent authorities for consideration.
>
Earlier it was reported that in the Kharkiv region they began to release from captivity the Ukrainian military, who had not taken part in the hostilities since the beginning of the NMD and surrendered to the allied forces.
Rate the material