According to the mayor of Belgorod, after the installation of the statue, they tried to "climb" it. Now the authorities are looking for another place for the sculpture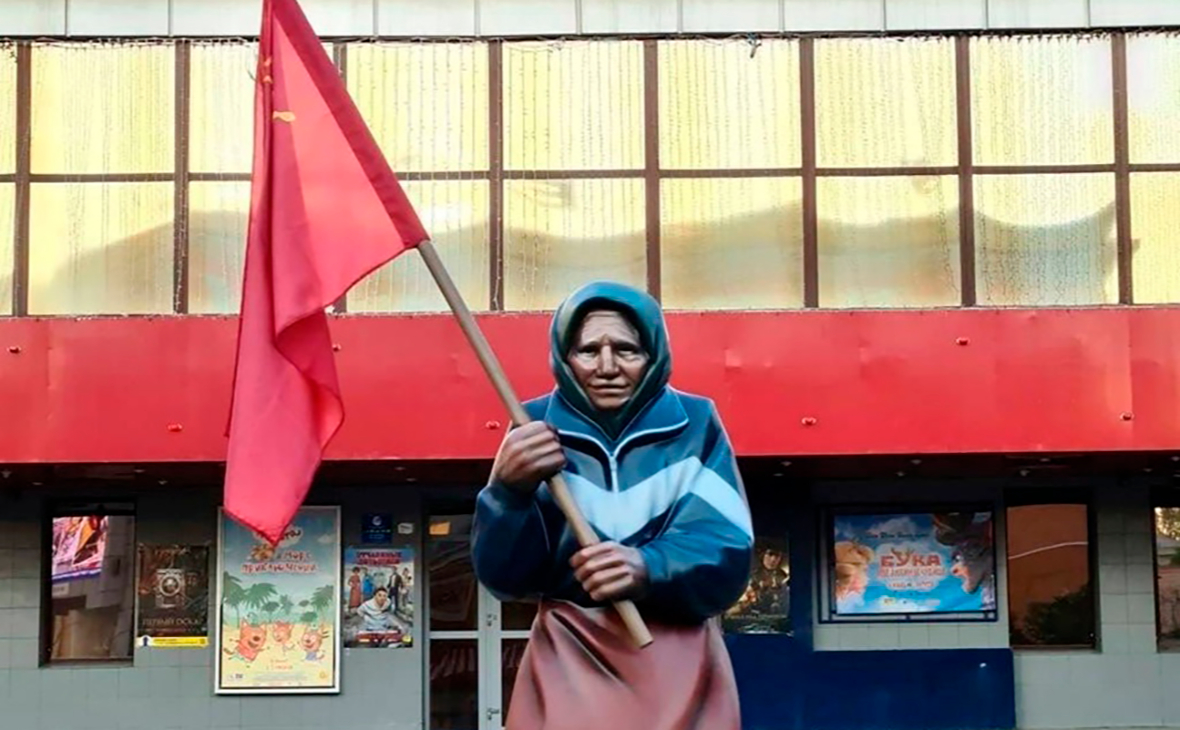 The sculpture of the grandmother with the banner of Victory, which was installed in Belgorod the day before, was removed after the facts of vandalism. Mayor Anton Ivanov announced this on his Telegram channel.
"Almost immediately after the installation of the sculpture of a grandmother with a banner near the Pobeda cinema, we had to find another place to put it. It came to trying to climb the sculpture. Removed»,— wrote the mayor.
According to Ivanov, the city authorities will look for another place, without the possibility for people to touch the sculpture.
A cardboard sculpture of a grandmother with a banner installed in Moscow at the end of April. The sculpture was broken at night. After that, 25-year-old Roman Sakharov was detained. The Tushino court found him guilty under Part 2 of Art. 20.1 of the Code of Administrative Offenses (minor hooliganism associated with resistance to a law enforcement officer) and appointed him 15 days of arrest.
Grandma became one of the symbols of Russia's special operation in Ukraine after a video appeared on the Web on April 7 in which she met the Ukrainian military who arrived in her village with the banner of Victory. The military handed groceries to the grandmother, took away the flag and began to trample on it, in response she refused humanitarian aid. "Channel One" I found out that my grandmother's name is Anna, she lives with her grandfather in one of the villages in the Kharkiv region.
Materials for the article Authors Tags Subscribe to Telegram