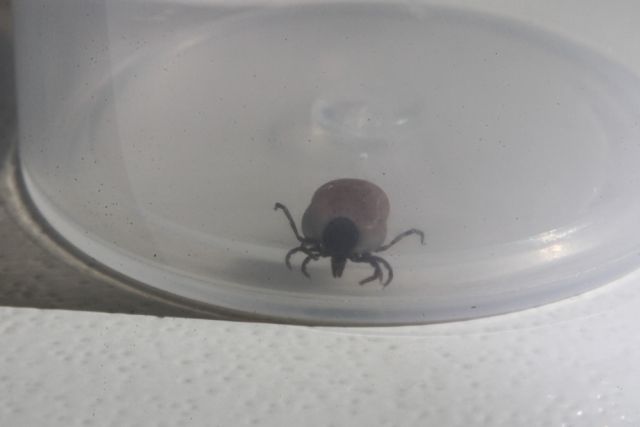 More than 174,000 Russians who suffered from tick bites turned to the medical institutions of the country. This was reported by the press service of Rospotrebnadzor.
"As of the first week of June, 174,786 victims of tick bites applied to medical organizations in the Russian Federation," – reported in the press service of the department, noting that among the sick – 46,568 children.
The Rospotrebnadzor added that a total of 74 cases of tick-borne viral encephalitis were confirmed. It is clarified that the number of appeals remains at the level "of long-term averages».
According to the department, the largest number of citizens appeals due to tick bites were received in Sverdlovsk, Kemerovo, Tomsk, Tyumen and Kirov regions , in the Perm and Krasnoyarsk Territories, Udmurtia.
Earlier infection specialist Ivan Kuzmin told what to do to a vaccinated person if he was bitten by a tick.
Rate the material