Peskov refused to comment on Pugacheva's post with a call to recognize her as a foreign agent width: 320px) and (-webkit-min-device-pixel-ratio: 2), (max-width: 320px) and (min-resolution: 192dpi)" >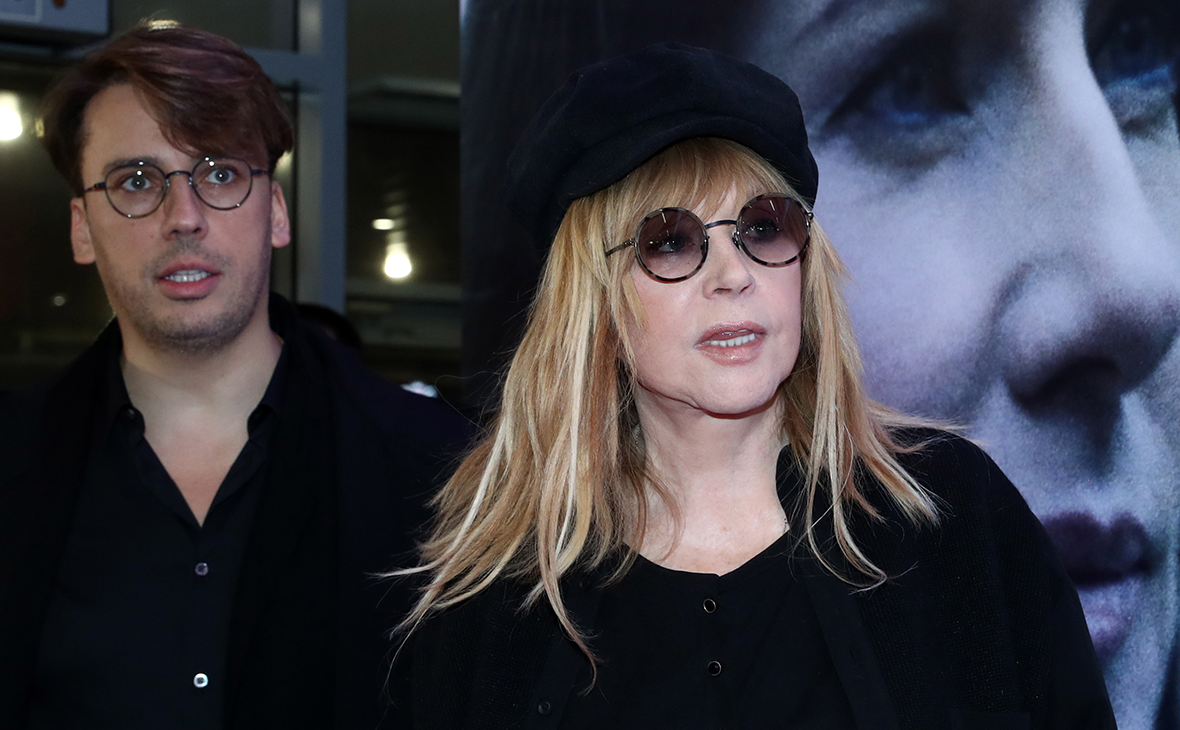 Alla Pugacheva and Maxim Galkin
The appeal of the People's Artist of the USSR, singer Alla Pugacheva to add her to the list of foreign agents— this is not a question for the Kremlin, presidential spokesman Dmitry Peskov told reporters.
"I will not comment on this topic in any way. I don't think this is a question that relates to the Kremlin in any way. Therefore, I will not comment on it, — he said (TASS quote).
Pugacheva on the eve turned to the Ministry of Justice with a request to include her in the register of foreign agents after her husband, showman Maxim Galkin, who was added to the list on Friday. She stated that she was in solidarity with her husband, "a true and incorruptible patriot of Russia, who wishes the Motherland prosperity, peaceful life, freedom of speech and an end to the death of our children for illusory goals that make our country an outcast and make life difficult for our citizens."
< p>
The Ministry of Justice recognized Galkin as an individual foreign agent, considering that he received funding from Ukraine in the course of "carrying out political activities." The artist, in response, called the reason for his inclusion in the register far-fetched: the showman emphasized that he was not engaged in political activities, and the last time he received money from the Ukrainian side was "ten years ago" when he gave concerts there. "DOJ, sincerity and honesty don't pay decent people, which I hope I'm one of. I do not sell my opinion and my thoughts and do not buy someone else's, — he pointed out.
Galkin has repeatedly spoken out against the Russian military operation in Ukraine. From the start of hostilities, she and Pugacheva left Russia for Israel; the singer noted that she was not emigrating, but was going to be treated and rest— at the end of August she returned to the country. Galkin stayed abroad, he gives concerts, part of the funds from which he decided to send to Ukrainian refugees. RBC sources said that Russian federal channels refused to show projects with the participation of a TV presenter: in particular, the advertisement of the Uralsib bank, in which the artist starred, was removed from the air.
In early September, Peskov said that Galkin admitted "very bad" statements, in connection with which "he is clearly not on the way with us," while from Pugacheva, according to the Kremlin representative, the Russian authorities did not hear such statements. He also added that President Vladimir Putin is "quite normal" refers to the singer, they know each other and have met several times.
Read on RBC Pro Pro Dollar for 120: when to wait for a new reality Startup at 46: How an IT Specialist Made $1 Billion in Student Loans Three scenarios when something went wrong Articles Tags Persons
Alla Pugacheva
singer, actress, producer, composer
April 15, 1949
Maxim Galkin
Humorist, parodist, showman, TV presenter
June 18, 1976
Subscribe to RuTube RBC Live broadcasts, videos and recordings of programs on our RuTube channel