Story Eastern Economic Forum 2022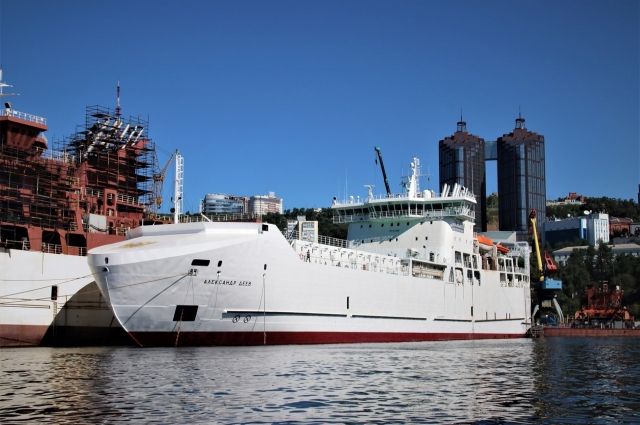 President of the Russian Federation Vladimir Putin took part in the ceremony of raising the state flag on the newest railway-car ferry "Alexander Deev" within the framework of the Eastern Economic Forum, the USC press service reports.
"I allow the raising of the flag", — Putin said, starting the ceremony via video link.
The ferry was built at the Amur Shipbuilding Plant (part of USC) and will run on the Vanino-Kholmsk line connecting Sakhalin Island with the continent.
< p>"Alexander Deev" will be able to operate all year round thanks to its high ice class, carrying up to 32 railway cars, up to 12 trucks and up to 200 passengers.
"The new ferry will make Sakhalin more accessible to citizens. Compared to its Soviet-built predecessors, it can carry twice as much cargo and nearly three times as many passengers. This is the third vessel that USC is transferring for the region. Since last year, Sakhalin and the Kuril Islands have been connected by two new cargo-and-passenger ferries "Admiral Nevelskoy" and "Pavel Leonov"", — said the head of the USC Alexei Rakhmanov.
The laying of the ferry took place in June 2017, the launch of the — in August 2019. The last three months the ship was on sea trials. The ferry is named after the legendary director of the Amur Shipyard, Alexander Timofeevich Deev.
Recall that on September 1, the only ice-resistant platform in the world, the North Pole went on a flight.
Rate the material