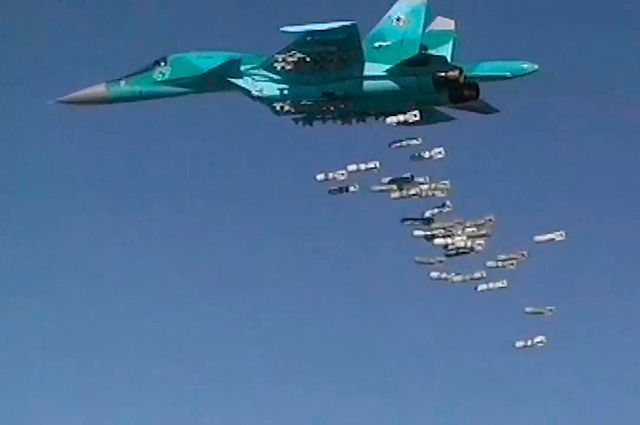 On September 17, the Aerospace Forces of the Russian Federation launched a massive air strike on the Jabhat al-Nusra terrorist base * near the settlement of Ash-Sheikh Yusef in the Syrian province of Idlib: the field commanders of Abu Dujana al- Diri and Bilal Said. This was announced by the Deputy Head of the Russian Center for the Reconciliation of the Warring Parties in the SAR, Major General Oleg Yegorov.
Also, as a result of an airstrike, it was possible to destroy a warehouse with weapons, two warehouses with material resources. A total of 45 terrorists were eliminated.
It is noted that the destroyed militants were directly involved in attacks on the Syrian military and civilians in the Idlib de-escalation zone. In addition, they were preparing sabotage and terrorist actions in the territory controlled by the Syrian government.
Earlier it was reported that five Syrian soldiers were victims of an Israeli air force attack on ground facilities in the province of Damascus.
* A terrorist organization banned on the territory of the Russian Federation.
Rate the material