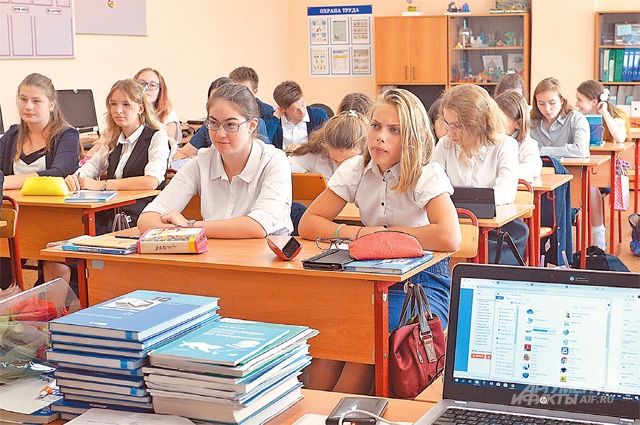 Platform «Moscow Electronic School» can be an additional opportunity to conduct more varied and interesting lessons. This was told to aif.ru by the director of the "School of the Future" Alexey Golubitsky in the Kaliningrad region.
"At the moment, paper textbooks and the traditional lesson remain the main ones, which do not lose their relevance and effectiveness, – says Alexei Golubitsky. – But in order to make the lesson more diverse, interesting and productive, to simplify the test (not to interview one student, but all at once), electronic resources come to the aid of teachers. Our school already uses various electronic educational platforms. "Moscow Electronic School" may be another opportunity for the teacher.
The teacher emphasizes that the final decision – use resource or not – accepted by the teacher. "If he believes that the resource is useful for him, that it allows him to give material to children in a particularly convincing and effective way, then he turns it on," – says the principal of the school.
The law on education contains a norm on the academic freedom of the teacher, that is, the teacher himself has the right to choose the forms and methods of teaching.
«Moscow Electronic School» in general, it has proved to be quite good, – notes Alexey Golubitsky. – I think that teachers will react with interest and pick up something for themselves there. But it is not expected to replace traditional lessons with only electronic resources.
Earlier it was reported that on the basis of the Moscow Electronic School (MES) a federal state information system "My School" will be created.
Rate the material