MFA: if there are no legal guarantees, we will use other means of "intimidating" the opponent NATO refers to the indivisibility of security only "in the format of its own" get-together ", but" the falsely understood strengthening of its own security by the West "will result in its weakening, the diplomat who arrived for the talks in the United States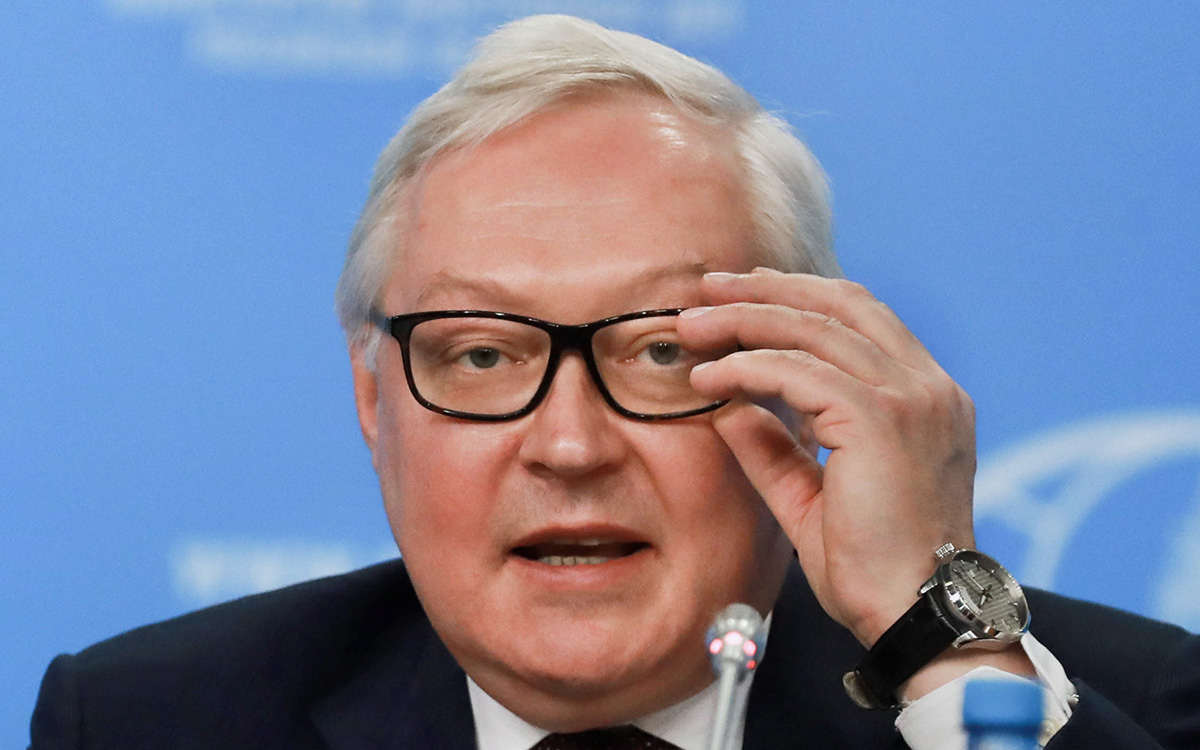 Sergei Ryabkov
Russia, in the absence of agreements on security guarantees, may resort to other means to maintain a balance of power and" intimidate opponents, "Deputy Foreign Minister Sergei Ryabkov said in an interview with TASS. p>
" We will be forced, in the absence of necessary and urgent agreements on legal guarantees, to turn to other means to ensure the necessary balance, if you want, to intimidate the opponent '' not in terms of creating certain threats, but in terms of deterring, '', & mdash; he said. The diplomat arrived in Geneva for Russian-American security talks.
Ryabkov noted that NATO mentions the principle of the indivisibility of security only " in the format of its own 'get-together' ', of which it' very proudly '. To understand this, " it is enough to listen to the statements of NATO representatives, read their documents, '' said the Deputy Foreign Minister. However, Moscow " did not subscribe to all this. '' Ryabkov warned that the West's " falsely understood strengthening of its own security '' will result in its weakening.
President Vladimir Putin has repeatedly stated Russia's desire to receive legal security guarantees from the West. He raised this question, in particular, during a conversation with his American colleague Joe Biden in December.
Later, the Foreign Ministry released draft agreements with the United States and NATO. Among other things, they contain clauses on the alliance's refusal to move to the east, non-entry of the countries of the former USSR and a ban on military activities on the territory of Ukraine.
As reported by the White House, on January 10, negotiations will be held between Russia and the United States, 12 January & mdash; meeting of the Council Russia & mdash; NATO, and the next day & mdash; meeting of representatives of Russia and the OSCE. Later, the Russian Foreign Ministry clarified that the first round would begin on the evening of January 9 at the " narrow '' composition.
US Secretary of State Anthony Blinken ruled out progress on the results of the conversation with Russia in the conditions when it " put a weapon to the head of Ukraine ''; and concentrated troops on its borders.
Moscow has repeatedly denied plans for an " invasion '' to Ukraine. The Kremlin said that the country does not threaten anyone and is not going to attack anyone, and that the troops are moving across its territory and at its discretion.
Subscribe to RBC's Twitter Get news faster than anyone