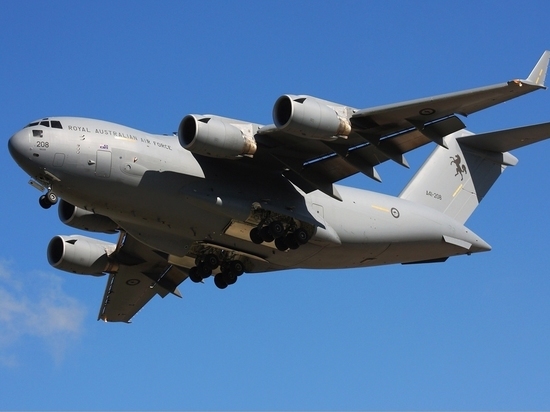 C-17A Globemaster. source: wikipedia
According to the data of Western air resources, at least 6 American heavy transport aircraft arrived in Poland on Sunday, Interfax reports.
At the airfield in the city of Rzeszow, 90 km from the border with Ukraine, Two US Air Force C-17A Globemaster military transport aircraft landed. Each of them can take on board up to 77.5 tons of cargo.
The Pentagon-chartered Boeing 747 aircraft also landed.
In addition to the "Americans", a C-17A aircraft from the UK also arrived.
On April 21, American leader Joe Biden announced the allocation of a new $800 million assistance package to Ukraine. In particular, it will be provided with more than 120 tactical strike drones and more than 70 155-mm howitzers, as well as 144,000 shells.< /p>
On Thursday, the Pentagon announced that the transfer of weapons will begin in the next day or two.
A combat group of paratroopers from the United States is stationed in the city of Rzeszow. Its number is 1.7 thousand military personnel. As stated by the command of the US Armed Forces in Europe, the US military was transferred to Poland in mid-February "to support NATO allies."