Frazer Harrison/Getty Images
Stars can shine bright, even when they're wearing black. 
The little black dress is timeless. The allure of the trend hasn't plateaued since 1920s when the couture matron, Coco Chanel, made it a globally-loved. What's the draw here? The color's chameleon capabilities make it easy to adapt to any person's fashion sense, so it's no surprise that both old Hollywood fashionistas, like Marilyn Monroe, and new Hollywood starlets from Emma Watson to Bella Hadid have worn the trend on and off the red carpet.
While you may think of Audrey Hepburn from Breakfast at Tiffany's as the holy grail of the LBD, some of today's stars have revolutionized the old classic, taking the dress from simple and flattering to bold and daring.
Latest On: SAY LIL BIH! Cardi B's Bodak Yellow Moves To No.1 On Billboard Hot 100 Chart
The next time you find yourself going back to black, look to these ensembles and you'll be a hit at your next dance or cocktail party.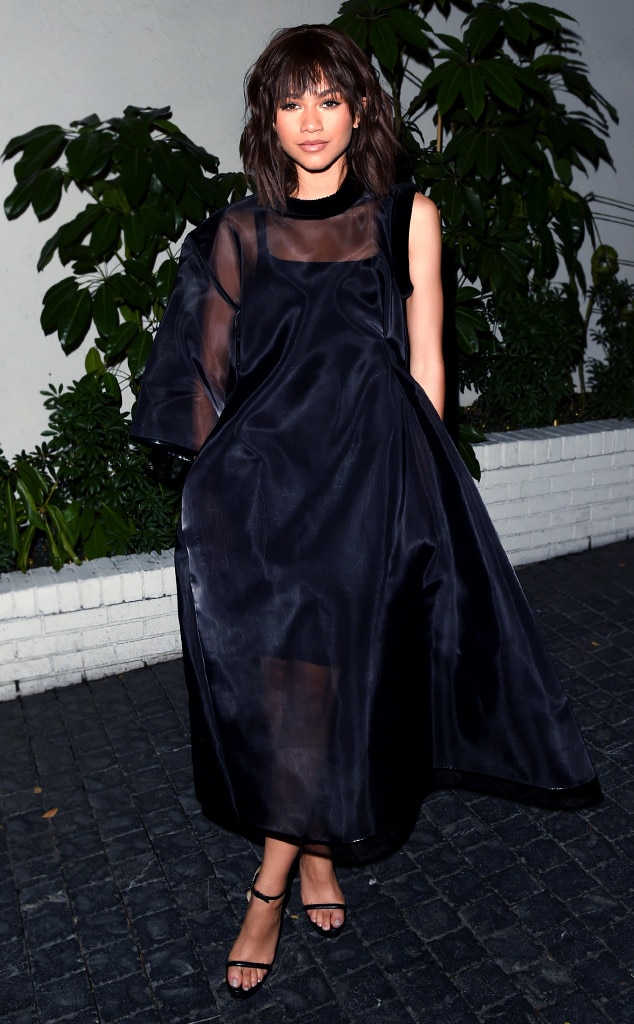 Jason Merritt/Getty Images
Zendaya
The actress reminds us that chiffon still has it going on. We love how the overlay of the fabric acts as the ensemble's main attraction. The foundation of Zendaya's dress cuts off at a mini length, allowing for some skin to peak through under the sheer fabric. Get the starlet's look in a long-sleeved mesh dress that is see-through along the arms for a modest yet sultry affect.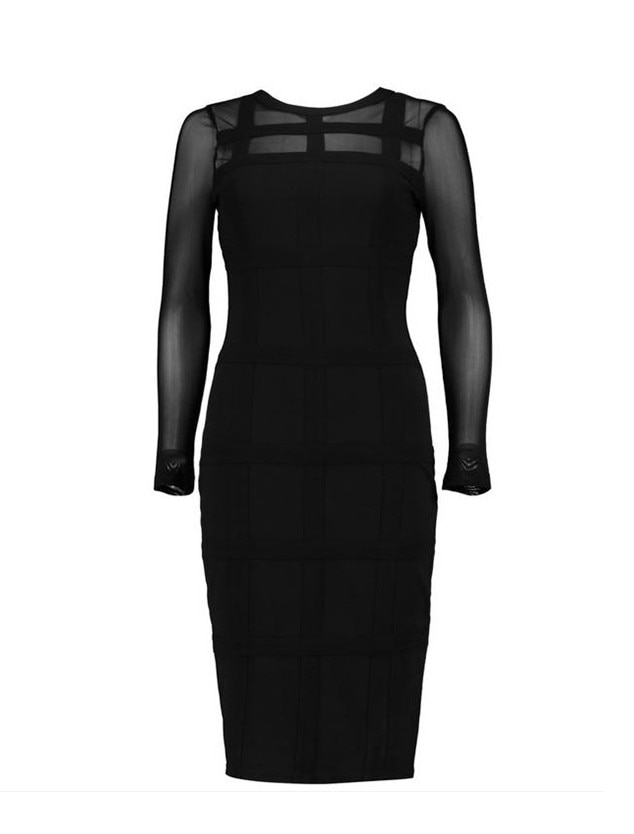 Boohoo
Boutique Gia Grid Mesh Bodycon Midi Dress, $66.00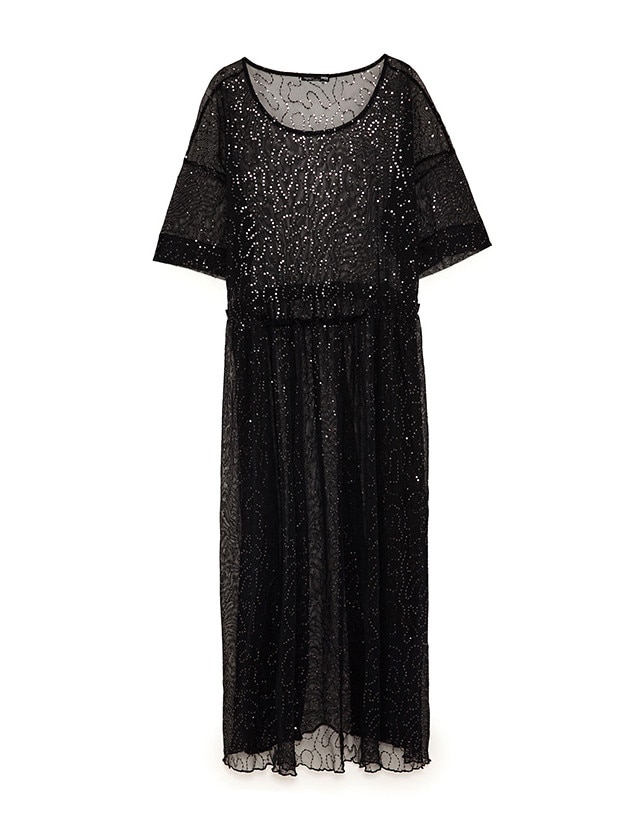 Zara
Sequined Tulle Dress, $49.90 
Latest On: Jennifer Lopez Rocked the House at the TIDAL Benefit Concert While Wearing a Subtle Reminder of Boyfriend Alex Rodriguez
Article continues below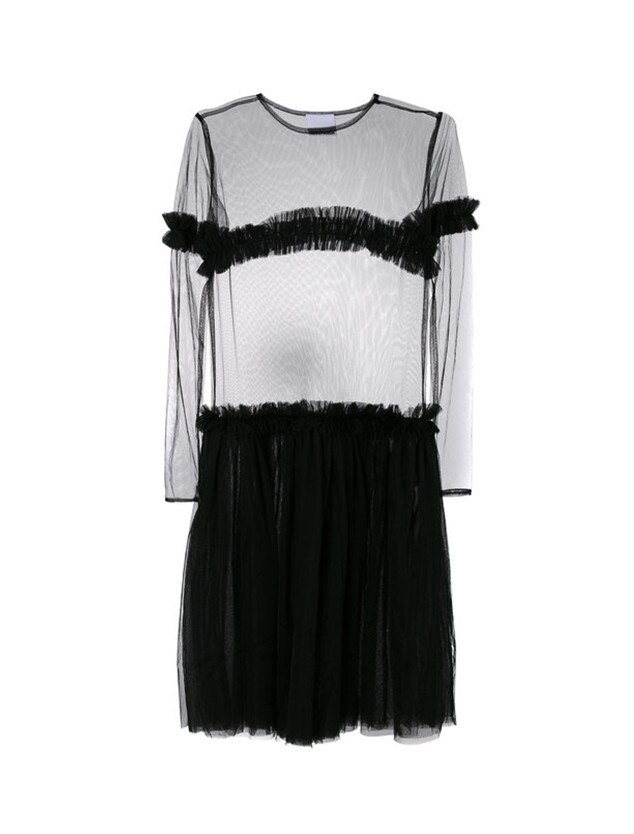 Nicopanda
Sheer Panel Tiered Dress, $239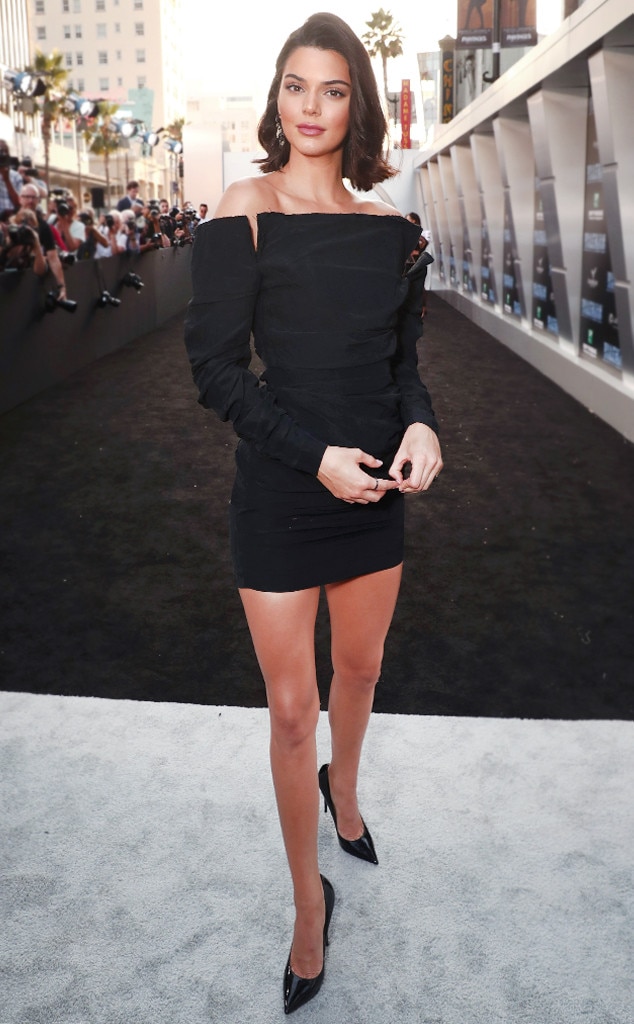 Todd Williamson/Getty Images
Kendall Jenner
The supermodel breathes new life into the off-the-shoulder trend with a separation between the sleeves and the torso of the dress. The detached sleeves create sharp, geometric shaping to the dress that looks quite like armor.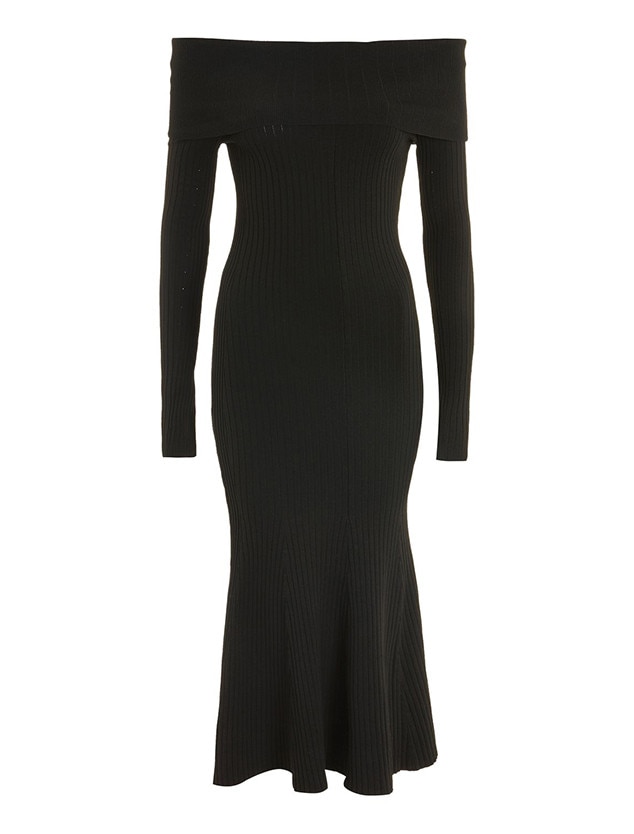 Topshop
Wide Rib Bardot Dress, $75.00
Article continues below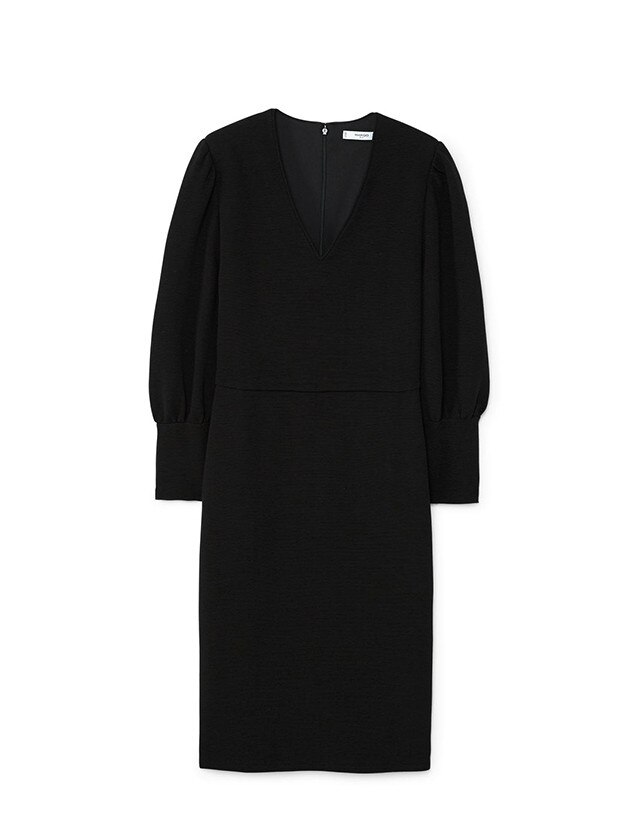 Mango
Puffed Sleeves Dress, $59.99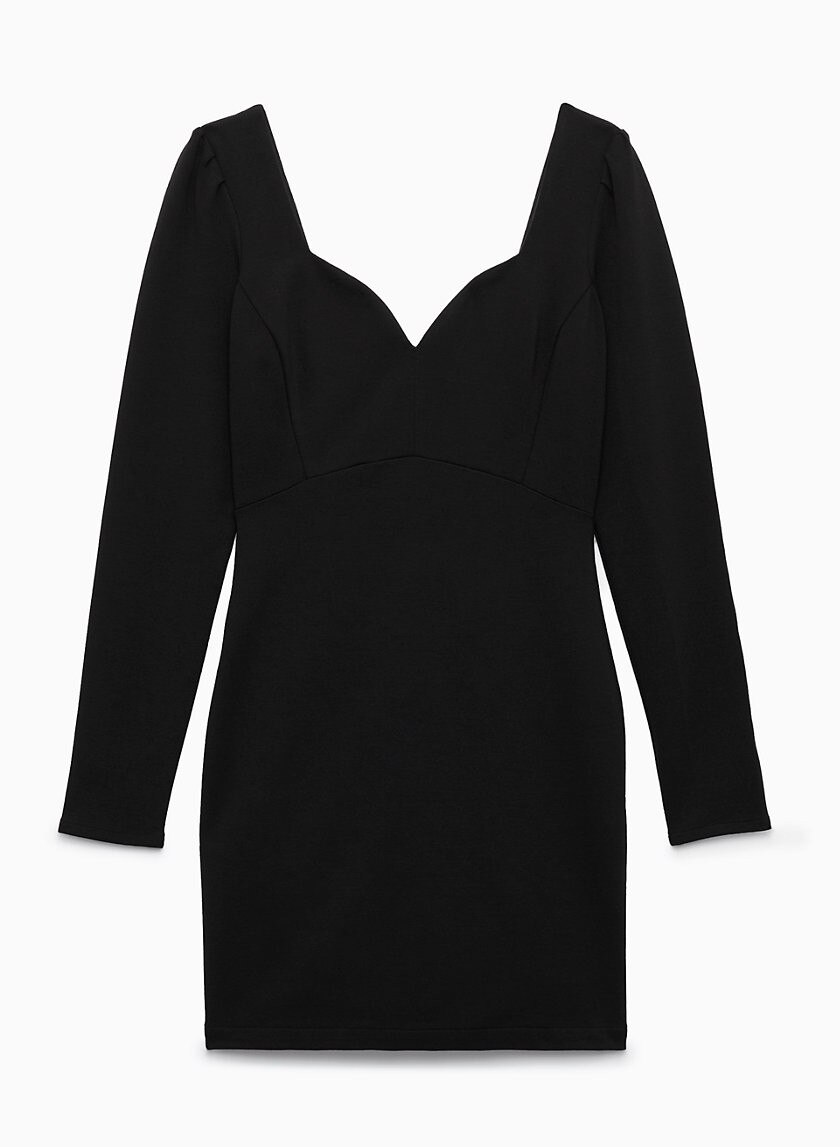 Talula
Talula Sweetheart Mini Dress, $145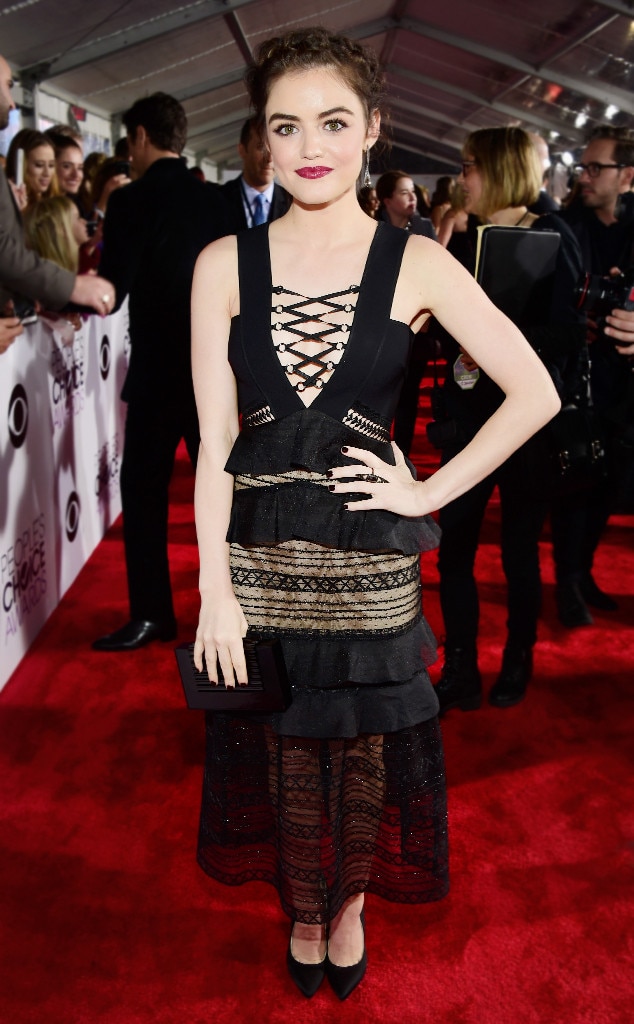 Frazer Harrison/Getty Images
Lucy Hale
The former Pretty Little Liars star's LBD evokes evokes Victorian goth with layers of lace and a corset neckline. Pro tip: Opt for a layered lace number with a v-neckline, gather your hair into a loose, messy updo and you will be a vintage daydream.  
Latest On: Shia LaBeouf Pleads Guilty to Misdemeanor Charge of Public Drunkenness
Article continues below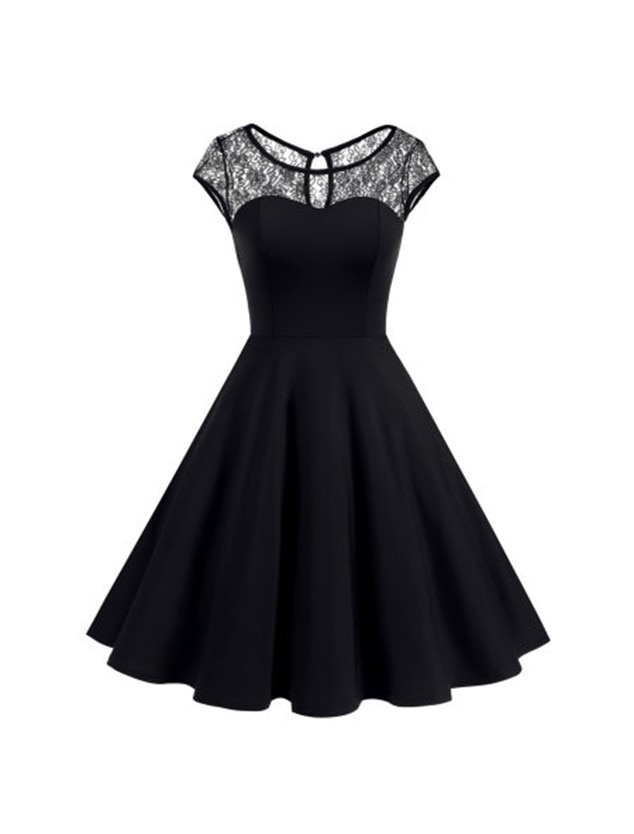 Dresstells
Women's Cap-sleeve Floral Lace Short Bridesmaid Dress, $23.36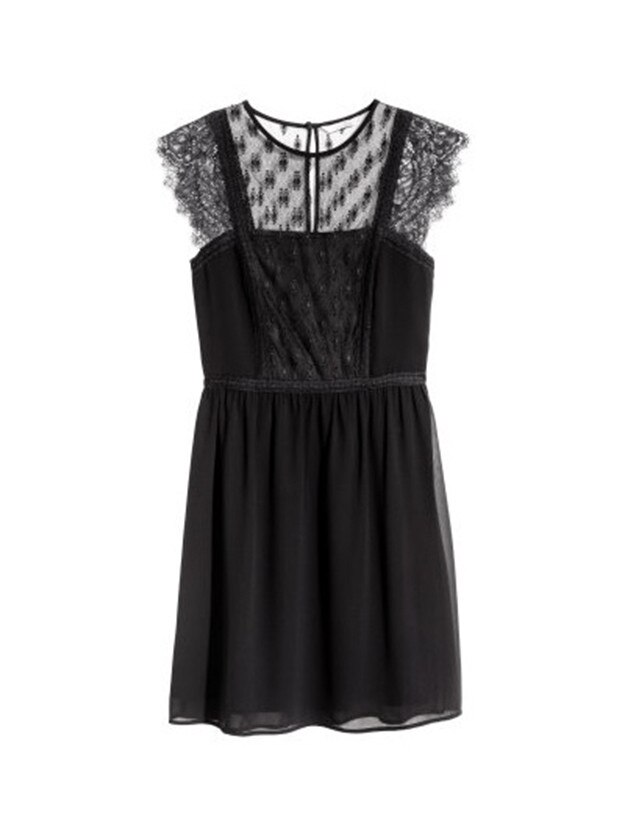 H&M
Lace Dress, $34.99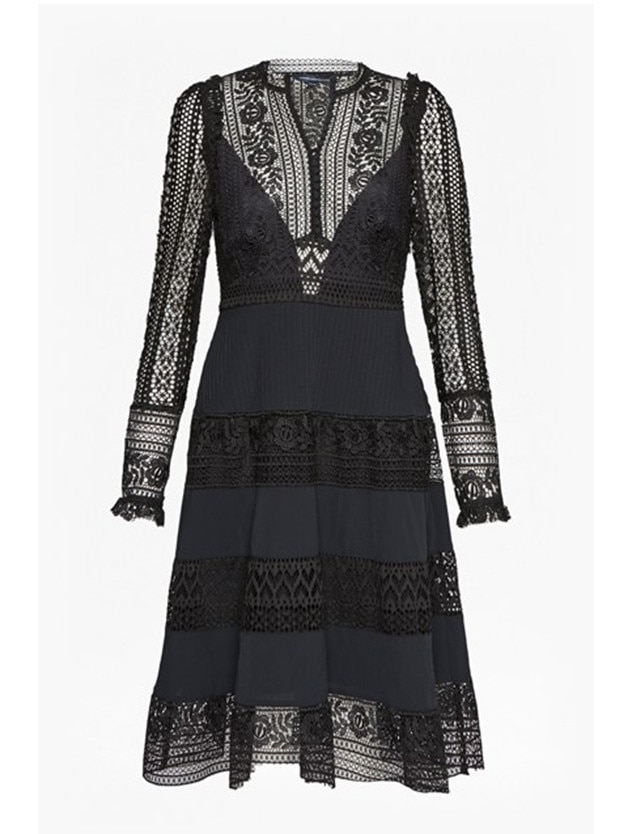 French Connection
Orabelle Lace Flared Dress, $248
Article continues below
Let us know in the comments below which look is your favorite! 
Searching for more update about this? Type Inside The Box