Story Queen Elizabeth II dies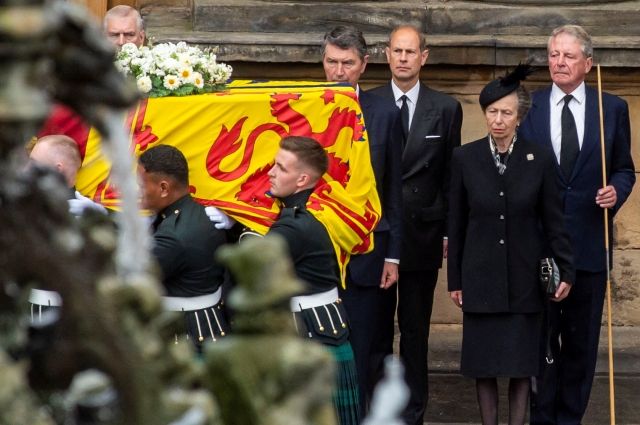 The coffin with the body of Queen Elizabeth II of Great Britain will be delivered by plane from Edinburgh to Buckingham Palace in London on Tuesday, TASS writes.
He will be escorted to the air base of the Royal Air Force Northolt The Queen's daughter Princess Anne with her husband Timothy Lawrence.
The coffin is expected to be delivered around 19:00 (21:00 Moscow time). He will be taken to the palace in a hearse. There, the funeral procession will be met by King Charles III, his wife Queen Consort Camilla, the heir to the throne, Prince William of Wales and Princess Kate of Wales.
The coffin will be displayed in one of the state rooms of the monarch's residence, where members and royal staff. The next day, September 14, he will be transferred from Buckingham to Westminster Palace, where he will stand until the funeral, scheduled for September 19.
Elizabeth II will be buried on the grounds of Windsor Castle in the memorial chapel of her father, King George VI.
Rate the material