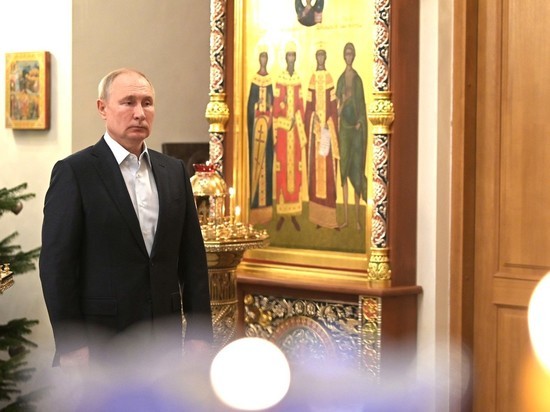 Photo: Kremlin.ru.
The Kremlin commented on the media publications that, judging by the TV footage shown, Russian President Vladimir Putin alone was present on Christmas night at a service in the Church of the Savior Image Not Made by Hands in Novo-Ogaryovo. In addition, the Kremlin responded to the assumption of some commentators that the head of state swayed during the service.
"He did not sway," – said the press secretary of the Russian President Dmitry Peskov in an interview with the radio station "Moscow Says". p>
At the same time, he confirmed that there really were no other parishioners in the church at that moment.
"There were several priests with him," Peskov said, explaining that there was only one reason for the absence of parishioners – "epidemiological precautions".