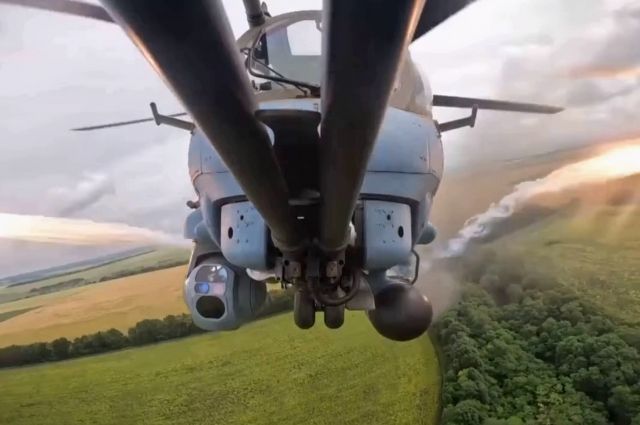 The crew of the Russian Mi-35 helicopter discovered and liquidated a Ukrainian armored column in the Izyumsky district of the Kharkiv region, reported in the Ministry of Defense of the Russian Federation.
It is specified that the Russian pilots found the column and the area where Ukrainian militants are concentrated.
The crew of the helicopter approached the targets, after which they fired to kill. As a result of the strike, the armored vehicles and the accumulation of enemy manpower were destroyed.
Earlier it was reported that since the start of the special military operation in Ukraine, Russian troops had destroyed 4,372 tanks of the Armed Forces of Ukraine.
In addition, the RF Armed Forces eliminated 267 aircraft, 1,790 drones, 368 air defense systems, 814 MLRS vehicles and 3,329 field artillery pieces.
More than five thousand special vehicles have also been destroyed in Ukraine since February.
Rate the material