According to the authors of the initiative, this idea "goes against the traditional family values ​​and state policy" of Russia, and also forms destructive behavior and leads to depopulation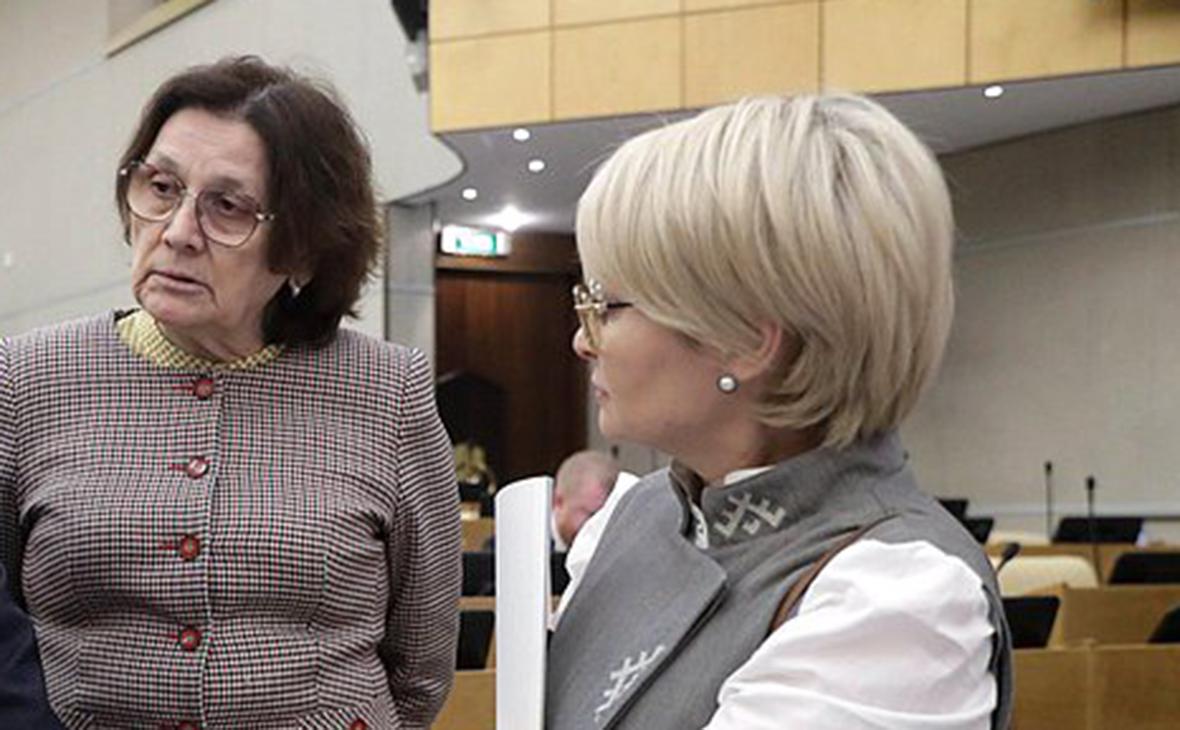 Rimma Utyasheva and Elvira Aitkulova
The Kurultai (legislative assembly) of Bashkortostan and deputies of the State Duma Elvira Aitkulova and Rimma Utyasheva (United Russia, both from Bashkiria) introduced a bill to the parliament to promote the "childfree" ideology; (childlessness) among minors, follows from the data of the legislative support system.
The authors of the project proposed to amend Article 5 of the Federal Law "On the protection of children from information harmful to their health and development." This article now lists the types of information that causes harm, namely information that incites children to commit life-threatening acts, violence, the use of drugs, cigarettes, alcohol, etc., as well as denying family values ​​or promoting homosexuality.
The explanatory note to the document states that information about the "childfree" ideology should be classified as prohibited for distribution among children, since it forms "the basis of destructive social behavior based on the voluntary refusal to have children, which runs counter to traditional family values ​​and the state policy of the Russian Federation."
p>
"Under the current conditions, the propaganda of conscious childlessness, carried out by activists of the "childfree" movement, leads to the degradation of public institutions, the washing out of traditional value orientations, creates circumstances for the depopulation of the population," — said in the note.
On the day the bill was registered in the State Duma, the topic «childfree» was raised during the Eastern Economic Forum by Deputy Plenipotentiary Representative in the Far East Grigory Kuranov. He told schoolchildren and students about the "golden billion" (of which 200 million «rich», the rest «servants») and about the expectation of the «epidemic of infertility».
Video
Read on RBC Pro Pro How to open a foreign bank account for a Russian citizen Instructions Pro 6 effective exercises to stay in shape without a fitness club Instructions Pro How to recognize alcohol addiction in yourself: 9 signs Instructions Pro Angry and greedy: what lack of sleep does to people Studies Pro Method of Red: how an American made $1.3 billion in a resale business loans for students Articles According to him, in the West they want to come up with an "artificial virus that will cause infertility" because they want to "reduce the population [of the world] to a billion." "According to their calculations, 50 million should remain in Russia," — Kuranov said. Moscow should oppose traditional family values ​​to this, the official believes.
Authors Tags Subscribe to VK RBC Get news faster than anyone else