FBI searches in Mar-a-Lago spark 'transatlantic hype' between Paris and Washington
Amid the searches of the former US president's Mar-a-Lago estate, a new scandal has arisen . It is alleged that Donald Trump boasted to his close people that he knew the secrets of Emmanuel Macron's sex life from US intelligence sources.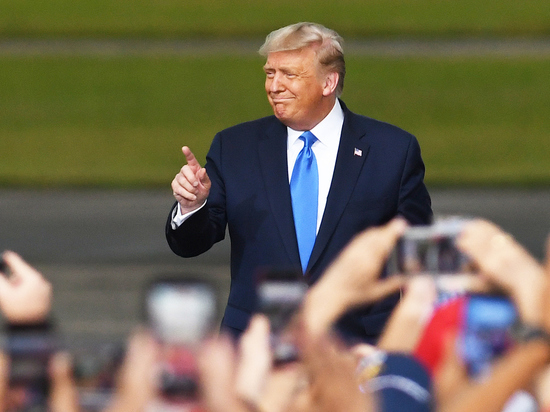 Photo: Global Look Press
The Rolling Stone report comes after the publication of court documents about classified and national defense documents found during a search of Trump's home in Mar-a-Lago on August 8, which mention a folder referred to as "information about the President of France." /p>
It is unclear whether the materials on Macron were classified and what they contain, The Guardian notes. But Rolling Stone claimed that the mention in the official inventory of what was captured at Mar-a-Lago caused a "transatlantic stir"; between Paris and Washington.
A spokesman for the French embassy said: "We do not comment on legal proceedings in the United States, and (…) the embassy did not ask the administration for any information about the documents found at the residence of former President Trump."
Neither the State Department nor the Trump office are commenting on this story yet.
A Rolling Stone story says that during and after his presidency, Trump told some of his closest associates that he knew details of Macron's intimate life that he gleaned from "intelligence" he saw or was informed about.
Trump and Macron have had a tense relationship during their tenure as President of the United States, writes Politico. Although at first they showed friendship — Trump held Macron's hand, hugged him and even brushed dandruff off his French colleague's shoulder, — they ultimately clashed over NATO policies and Trump's isolationism, among other differences.
Initially, Macron tried to build bridges with Trump by inviting him to the 2017 Bastille Day military parade, just two months after his election, which inspired the US president to demand that his generals put on a similar military spectacle in Washington.
Relations between the two leaders soon soured, especially after Macron failed to convince Trump to stay in the Iran nuclear deal. Trump withdrew the United States from the deal in 2018.
Macron and Trump also fell out over the U.S. president's blunt order to withdraw troops from northern Syria and his distrust of NATO. In December 2019, Trump called Macron a "pain in the ass" to a group of UN ambassadors.
French and US officials are now trying to find out what Trump had against Macron and the French government and assess whether there was a major national security breach, Rolling Stone reports, citing "sources familiar with the situation."
>
However, publicly the French government remains silent. "We will not comment on litigation in a foreign country — in this case in the United States", — said a spokesman for the Champs Elysees.
Trump has a long history of hinting that he knows incriminating information about the people around him — from friends to political opponents and government officials, — even if he doesn't know it.
Since coming to power, Trump has regularly promised — but never provided — incriminating evidence about his supposed enemies, he also regularly alluded to "conflicts" that were either exaggerated or non-existent regarding people like former FBI Director James Comey or Robert Mueller, who led the Russian trail investigation; in the Trump campaign.