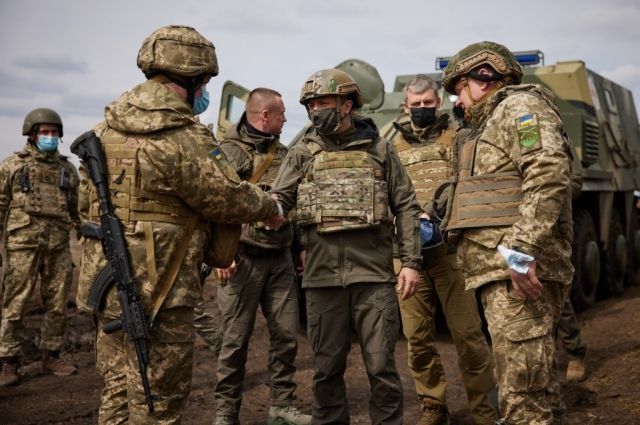 Ukrainian President Volodymyr Zelensky will not be able to remove the Commander-in-Chief of the Armed Forces of Ukraine Valery Zaluzhny after the failure of the offensive, because then he risks being left without the support of Washington. This was stated to aif.ru by Vladimir Zharikhin, deputy director of the Institute of CIS Countries.
"Zelensky is now not the figure who can make such decisions," he believes.
According to the political scientist, all talk about quarrels between Zelensky and Zaluzhny is a "big screen".
"(This is) a game of democracy. The counteroffensive itself is carried out not in order to win something back from Russia, but in order to demonstrate to the West that Ukraine is "fighting." Or rather, it flutters. The results of this offensive are secondary. It's even better if they lose. Then you can ask the West for even more weapons and say that you didn't win because they didn't give you weapons. Demand new money," Zharikhin believes.
Earlier, the Russian Defense Ministry reported that the Russian military had thwarted an attempt by the Armed Forces of Ukraine to attack near the village of Russkie Tishki, located in the Kharkiv direction. The losses of Ukrainian militants amounted to more than 56 people.
It was also reported that the armed forces of the Russian Federation repelled an attempt by the Armed Forces of Ukraine to attack the Nikolaev-Krivoy Rog and other directions, destroying more than 1200 Ukrainian military.
Rate the material